The preliminary schedule of events for the 39th Annual Superman Celebration is complete!
Click on the day below for a printable daily version of the schedule.
The schedule is subject to change. Follow our social media accounts for the most up to date information!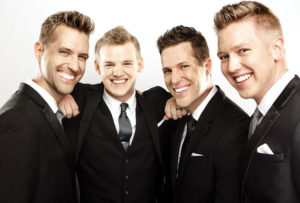 The Ball Brothers
Thursday, 6:30 PM
When it comes to the Ball Brothers, forget what you know about other "gospel quartets." Because this unique group stands in stark contrast to many preconceived notions regarding traditional quartet music, the Ball Brothers have found life "outside of the box." Tenor vocalist, Andrew, states, "We're a younger group and we're a different kind of group. Since their formation in 2006, the Ball Brothers have rapidly made their mark in Christian music by finding a musical balance between the old and the new.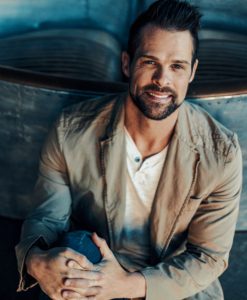 Adam Crabb
Thursday, 8:00PM
Few family names in Christian music evoke immediate thoughts of music like the name Crabb and Gaither.  Adam is a member of the legendary Crabb Family and lead singer for the Gaither Vocal Band.  Adam has been referred to as the "face of youth" in the Southern Gospel world, often bridging the gap between grandparents, parents and children.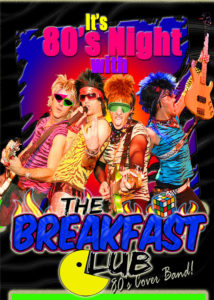 The Breakfast Club
Friday, 8:00 PM
The Breakfast Club is a high energy rock / dance 80's tribute band, whose every song is a hit that brings the house down with spontaneous, exuberant 'I know this song!' singalongs." Moonwalk down memory lane with The Breakfast Club as they spin you right round to all the radical sounds, styles, and way cool dance steps from the 1980's In over-the-top retro 80's attire.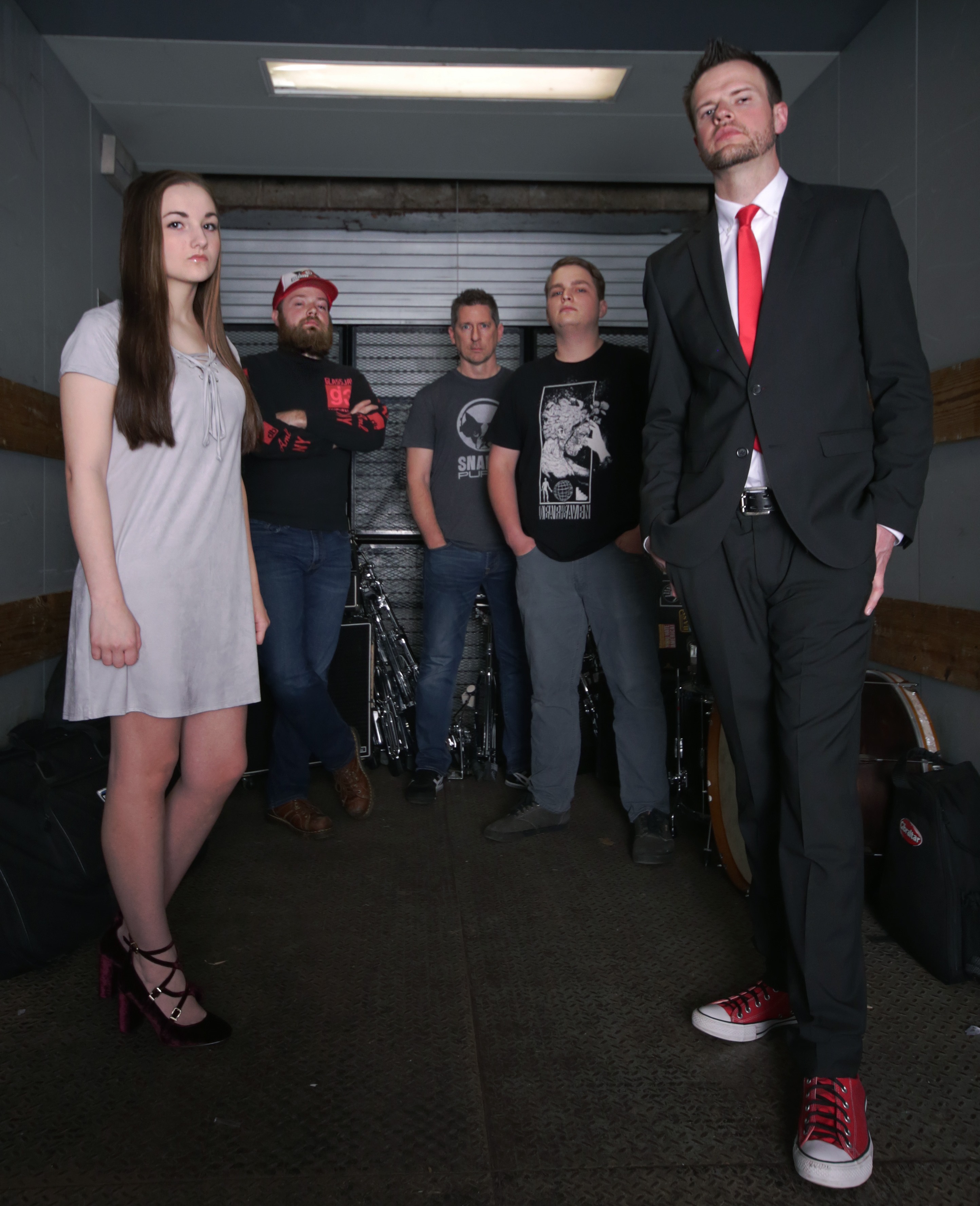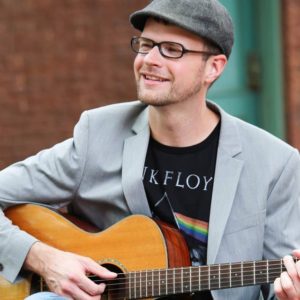 Corey Evitts & Revolver
Saturday, 8:00 PM
(This is a time change.  The schedule and program says 7:00pm but he will take the stage at 8:00pm)
Corey Evitts and Revolver is a rock band comprised of front man and Metropolis native, Corey Evitts, drummer Jayson Etheridge, guitarist Jacob McCallon, bassist Travis Russell, and vocalist Gina Caturano. Evitts performs as a solo act several times each week in the Western Kentucky-Southern Illinois area, incorporating many different instruments and musical genres into his stage show. In addition to a set list that includes hundreds of songs from the 1950's to present day hits, Evitts also writes and performs original material. As a band, Corey Evitts and Revolver are known as a "party band," playing a mix of songs designed to get people moving and having a good time, including classic rock, 80's dance tunes, country, and 90's hip hop and R&B.
The Superman Celebration isn't just a one-of-a-kind event celebrating all things Superman, several events held in conjunction with the Celebration serve as fundraisers for organizations.  These events are planned by organizations separate from the Metropolis Chamber of Commerce, and may have an entry fee involved.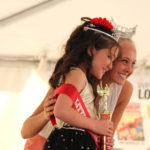 Zeta Zeta Service Sorority Beautiful Baby and Little Miss Supergirl & Mr. Superboy Pageant Saturday 4:00 PM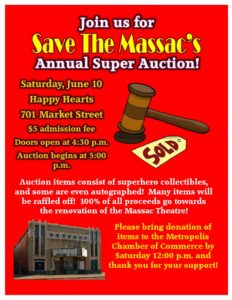 Save The Massac Benefit Auction, Saturday 5:00 PM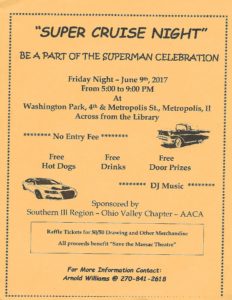 Save The Massac, Super Cruise In – Friday 5:00 PM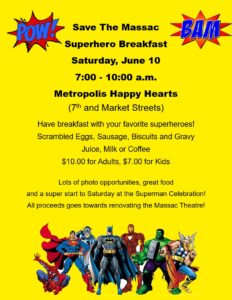 Save The Massac – Superheroes Breakfast- Saturday 7:00 AM
There are 2 CAN'T MISS Events at the 39th Annual Superman Celebration!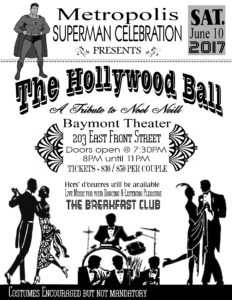 Saturday Night! 10 Years ago we celebrated Noel Neill's Birthday with The Hollywood Ball.  This year we will honor the life of the First Lady of Metropolis.  Tickets are available at the Chamber of Commerce.  $30.00 for Singles/ $50.00 for Couples.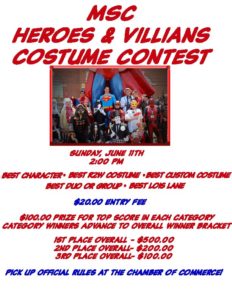 It's Back! And Better Than Ever!  The grande finale of the Superman Celebration is the MSC Heroes & Villains Costume Contest! You could walk away with $600.00 if you have the BEST overall costume!