When Lois Lane can't make it to Metropolis, Who else is there but Superman to Save the Day?
Due to circumstances beyond the control of the Superman Celebration, Erica Durance will not be attending this year's event.  Dean Cain will make a triumphant return to the Super City to meet and greet fans on June 10th, 2017!
We do apologize for all those that were excited to meet Erica, however we could not me more excited to have Dean back this year!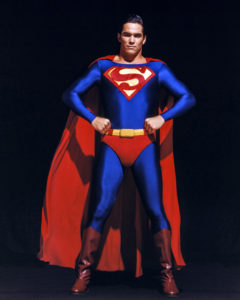 Dean Cain
"Superman"
Lois & Clark: The New Adventures of Superman
Dean Cain is an American actor, best known for his role as Clark Kent/Superman in the popular American television series Lois & Clark: The New Adventures of Superman.
Cain was born Dean George Tanaka in Mount Clemens, Michigan, the son of actress Sharon Sarah Thomas and U.S. Army serviceman Roger Tanaka, who divorced before he was born. Cain is of Japanese (from his paternal grandfather), French Canadian, Irish and Welsh descent. In 1969, Cain's mother married film director Christopher Cain, who adopted Dean and his brother (musician Roger Cain), and the family moved to Malibu, California. The couple later had a daughter, Dean's half-sister, actress Krisinda Cain who also attended Santa Monica High.
At Santa Monica High School, Cain excelled in sports. He played on the baseball team, and Chad and Rob Lowe and Charlie Sheenwho played on the baseball team were among his classmates. Cain graduated high school in 1984 and was offered athletic scholarships to 17 universities, but decided to attend Princeton University. At Princeton, he was captain of the volleyball team and played free safety (Defensive Back) on the football team, where he had record-setting 12 interceptions in a single season. He was also a member of the Zeta Psi fraternity and the Cap & Gown eating club. While at Princeton, he dated actress Brooke Shields, who was one year ahead of him at the university. Cain graduated from Princeton in 1988 with a BA in History; his senior thesis was titled The History and Development of the Functions of the Academy of Motion Picture Arts and Sciences.
Immediately after graduating, Cain signed on as a free agent with the Buffalo Bills, an NFL football team, but a knee injury during training camp ended his football career before it began. With little hope of returning to sports, he turned to screenwriting and then acting, shooting dozens of commercials and appearing on popular television shows like Grapevine, A Different World and Beverly Hills, 90210. In 1993, Cain took on his biggest role to date as Superman in the television series Lois & Clark: The New Adventures of Superman. At the height of its popularity it would bring in an average of at least 15 million viewers per episode. The series ran for four seasons, ending in 1997.
In 1998, Cain started the Angry Dragon Entertainment production company, which produced the TBS Superstation television series Ripley's Believe It or Not!. He has also starred in several films, including The Broken Hearts Club (2000), Out of Time (2003) and Bailey's Billions (2004). In 2004, he portrayed Scott Peterson in the fact-based made for television movie The Perfect Husband: The Laci Peterson Story.
Cain has appeared as a regular on "Hope & Faith," (ABC, 2003-06) and played the recurring character of Casey Manning on the hit series, "Las Vegas" (NBC, 2005-06 ). He had a lead role in the made-for-television disaster epic, "10.5: Apocalypse," (NBC, 2006), then starred in another made-for-TV holiday romance, "A Christmas Wedding," (Lifetime, 2006), and the miniseries, "Final Approach" (Hallmark, 2007). In "September Dawn (2007), his step-father's period drama on the Mountain Meadows Massacre in 1857, Cain had a small, but significant role as Joseph Smith, founder of the controversial Mormon Church. He has also starred in several popular films, including The Broken Hearts Club (2000) and Bailey's Billion$ (2004) (co-starred Laurie Holden, Jennifer Tilly and Tim Curry). Cain made a return to the Superman franchise, with a special guest role in a seventh season episode of Smallville as the immortal Dr. Curtis Knox, a character based upon the DC Comics villain Vandal Savage. He's #33 on VH1's 40 Hottest Hotties of the '90s. Cain has also made an appearance in Internet Explorer 8 commercials.
In 2012 Dean starred in the Hallmark movie "Operation Cupcake" along with Kristy Swanson and was a contestant on FOX TV's "The Choice" and NBC's "Stars Earn Stripes."
He won 4 out of 6 missions on "Stars Earn Stripes" and came in 3rd place in the final. He had the pleasure and honor of working with the late Chris Kyle.
Since 2013, Dean has starred on VH-1's highly acclaimed series "Hit The Floor" as NBA coach Pete Davenport for the Los Angeles Devils. The show is currently in it's 3rd season.
In 2014, Cain hosted a reality show about Bigfoot called "10 Million Dollar Bigfoot Bounty" where he offered contestants $10 million to prove the existence of Bigfoot. That same year, Cain appeared in the second half of Season 3 of "Comic Book Men" appearing at Kevin Smith's Secret Stash where the crew was celebrating 75 years of Superman, citing that Dean Cain helped people care about Superman again.
In 2015 Cain starred in the action movie "Vendetta" in which he has some amazing fight scenes with 7' tall 450 lb Paul Wight, also known as WWE superstar "The Big Show."
Currently, Dean can be seen on the popular "Supergirl" TV series starring Melissa Benoist as 'Kara Danvers.'..aka Supergirl! He plays Jeremiah Danvers, her foster dad.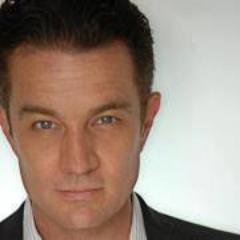 James Marsters
"Brainiac" "Voice of Lex Luther"
Smallville & Superman: Doomsday
AMERICAN actor, singer and songwriter James Marsters first found international fame playing punk-goth Brit vampire Spike in the critically acclaimed American TV series Buffy the Vampire Slayer and the equally popular spin-off Angel.
Film roles include live action film Dragon Ball, romantic love story P.S. I Love You with Hilary Swank, Gerard Butler and Kathy Bates, USA Original true-crime film Cool Money, independent thriller Shadow Puppets, Winding Roads, The House On Haunted Hill and Chance with Buffy co-star Amber Benson.
The Californian actor, who grew up in Modesto, has also played Brainiac in TV's Smallville and guest starred in Without A Trace, Millennium, Andromeda, The Mountain, Saving Grace, Caprica and most recently Warehouse 13, Supernatural and Hawaii Five-O.
James's voiceover talents can be found portraying Lex Luthor on the DVD release of Superman: Doomsday and he continues to read for the very popular Dresden Files books on tape series.
He has received numerous nominations and awards, including the Spacey Award, the Saturn Award, the Cinescape Face of the Future Award, the Golden Satellite Award, and the Teen Choice Award.
James attended New York's prestigious Juilliard, the Pacific Conservatory of the Performing Arts, and the American Conservatory Theatre and spent 10 years doing stage work before moving to LA to work in film and television.
He worked in Chicago's famous Goodman Theater and also set-up and ran companies in Chicago and Seattle. One of his early television appearances was as a hotel bellhop in the television series Northern Exposure.
James is also a singer songwriter and has enjoyed sell-out concerts in America, Canada, Australia and Europe with his band Ghost of the Robot. He also has two solo albums, Civilized Man and Like A Waterfall.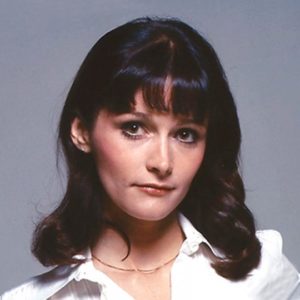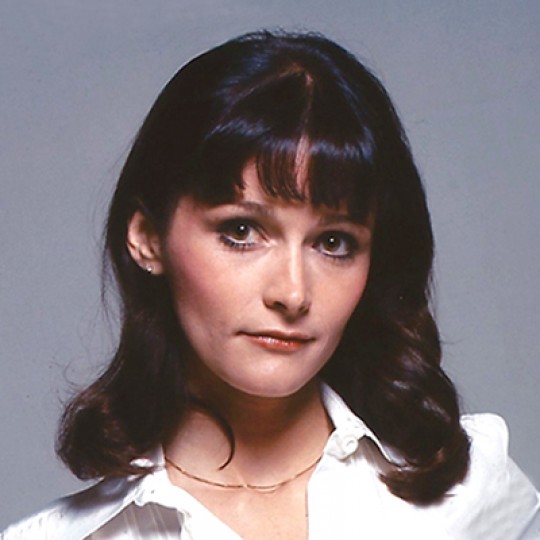 Margot Kidder
"Lois Lane"
Superman, Superman II, Superman III, & Superman IV: The Quest for Peace
Born Margaret Ruth Kidder to Jill Kidder and Kendall Kidder, a mining engineer, in Yellowknife, Canada, on October 17, 1948, Margot was a delightful child who took pride in everything she did. After graduation Margot moved to Los Angeles to start a film career. She found herself dealing with a lot of prejudice, and hotheads, but later found solace with a Canadian agent. This was when she got her first acting job, in the Norman Jewison film Gaily, Gaily (1969). This led to another starring role in Quackser Fortune Has a Cousin in the Bronx (1970), in which she co-starred with Gene Wilder. After some harsh words from the film's director, Margot temporarily left films to study acting in New York. When she arrived in Hollywood she met up at a screen test with actress Jennifer Salt, resulting in a friendship that still stands strong today. Margot and Jennifer moved into a lofty beach house and befriended other, then unknown, struggling filmmakers such as Martin Scorsese, Brian De Palma, Steven Spielberg and Susan Sarandon, among others.  De Palma gave her the script to his upcoming film Sisters (1973). Margot and Salt both had the leads in the film, and it was a huge critical success.
The film made branded Margot as a major talent, and in the following years she starred in a string of critically acclaimed pictures, such as Black Christmas (1974), The Great Waldo Pepper (1975), 92 in the Shade (1975) – directed by Thomas McGuane, who was also her husband for a brief period – and a somewhat prophetic tale of self-resurrection, The Reincarnation of Peter Proud (1975).
Her new agent hooked her up with a little-known director named Richard Donner. He was going to be directing a film called Superman (1978), and she auditioned for and secured the leading female role of Lois Lane. That film and Superman II (1980) were to be filmed simultaneously. After the success of Superman she took on more intense roles, such as The Amityville Horror (1979) and Willie & Phil (1980). After that, Margot did numerous films, television and theater work throughout the 1980s, including Superman IV: The Quest for Peace (1987). When the 1990s erupted with the Gulf War, Margot found herself becoming involved in politics. She made a stir in the biz when she spoke out against the military for their actions in Kuwait. She also appeared in a cameo in Donner's Maverick (1994).
Margot has had continued success in film and on TV and even had a guest-star role on a newer version of Superman which fans al know and love called SMALLVILLE! PLUS see her in Rob Zombie's Halloween II!
Margot is currently writing a book and tours the world meeting fans at conventions and also is a highly sought after speaker for the Mental Health field appearing a numerous seminars to educate people on mental health issues.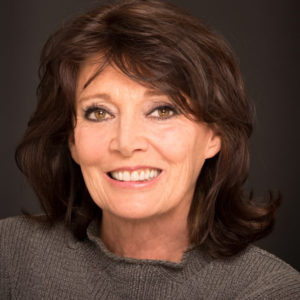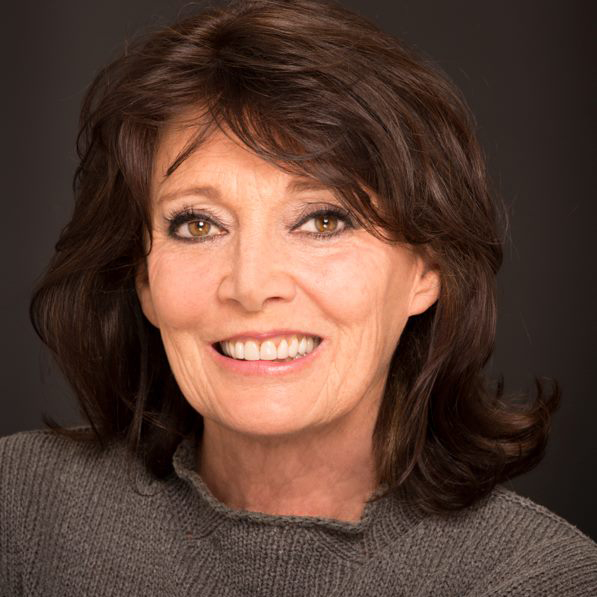 Sarah Douglas
"Ursa"
Superman & Superman II
Sarah Douglas is a name most people associate with a slew of fantastic villains on the small and silver screens. Having become a recognized face to UK audiences through theatre, film, and television, international recognition came swiftly, with her breakout role as "Ursa" in the mega-hit movies, Superman (1978) and Superman II (1980). With worldwide attention focusing on her, the actress began to carve out an extraordinary career in Hollywood, whilst remaining true to her very English upbringing, from her hometown of Stratford Upon Avon.
Working constantly during the next few decades, Sarah found herself attached to major vehicles such as Conan The Destroyer (1984) alongside Arnold Schwarzenegger, Solarbabies (1986), television super-soap Falcon Crest , the sci-fi classic mini-series V: The Final Battle (1984) and fan favorites Stargate SG1 and Babylon 5, to name but a few. As a much sought-after voice talent, Sarah has lent her skills to a number of projects including the animated series Batman, Superman, Iron Man, Heavy Gear, and more recently for the popular Green Lantern: The Animated Series as well as Doctor Who Audio Stories from Big Finish Studios, and providing voices for the hugely popular Doctor Who Interactive Games for the BBC.
With upcoming roles in Kenneth Mader's independent film, Displacement and continued vocal work on productions of Dorian Gray and The Disney Company, Sarah Douglas finds herself frequently working on both sides of the Atlantic while enjoying connecting with her fans around the world.