New Locations!
Take a look at the map to make sure you know about a few location changes this year!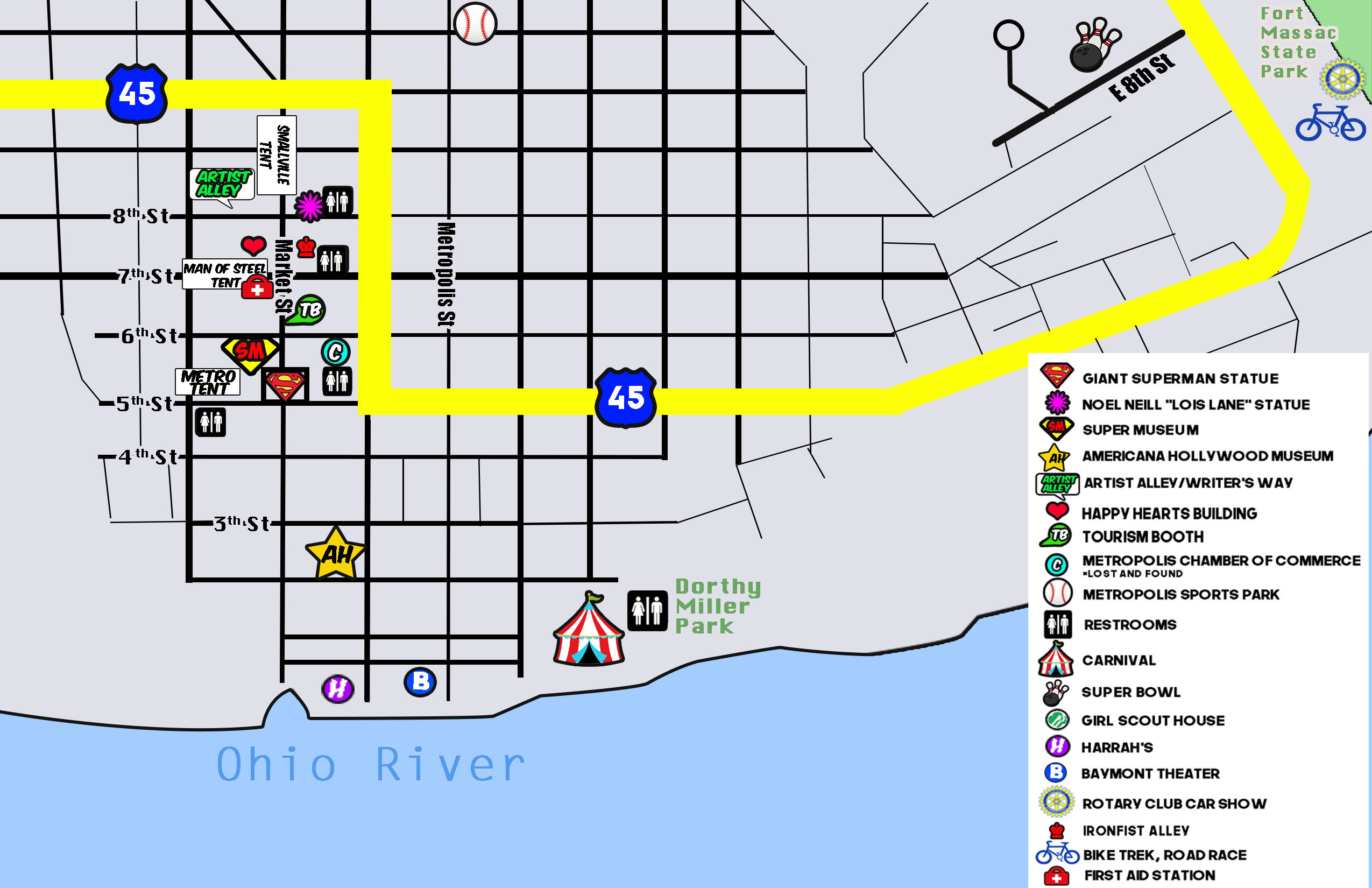 The Carnival is at Dorothy Miller Park, near Baymont Theatre
The Smallville Area is now beside Artist Alley
Will there be a carnival this year?
Yes, there is a carnival this year but it will be held near Dorothy Miller Park by the Ohio River.  The company has not posted their 2017 prices, but if they do prior to our event we will post them here.  The Carnival opens at 5pm on Thursday & Friday, & 12:00PM on Saturday.
Will there be helicopter rides this year? 
Yes!  Superman isn't the only one that can fly in Metropolis!  SAS will operate helicopter rides starting at 4pm on Thursday, 9:30 AM to Dark on Fri & Sat & Noon to Dark on Sun.  The location will be beside the carnival on Front Street.  A reservation booth will be located at Superman Square.  Rides are $50.00 per person with a min. 2 riders. 2 -3 riders per flight. 15 Min. flight.
Is there a fee to attend the Superman Celebration?
NO!  The Celebration itself is a free event.  There are some events within the event that serve as fundraisers or are special events where a cost is applied to attend but to simply attend the event there is no cost.