New Locations!
Take a look at the map to make sure you know about a few location changes this year!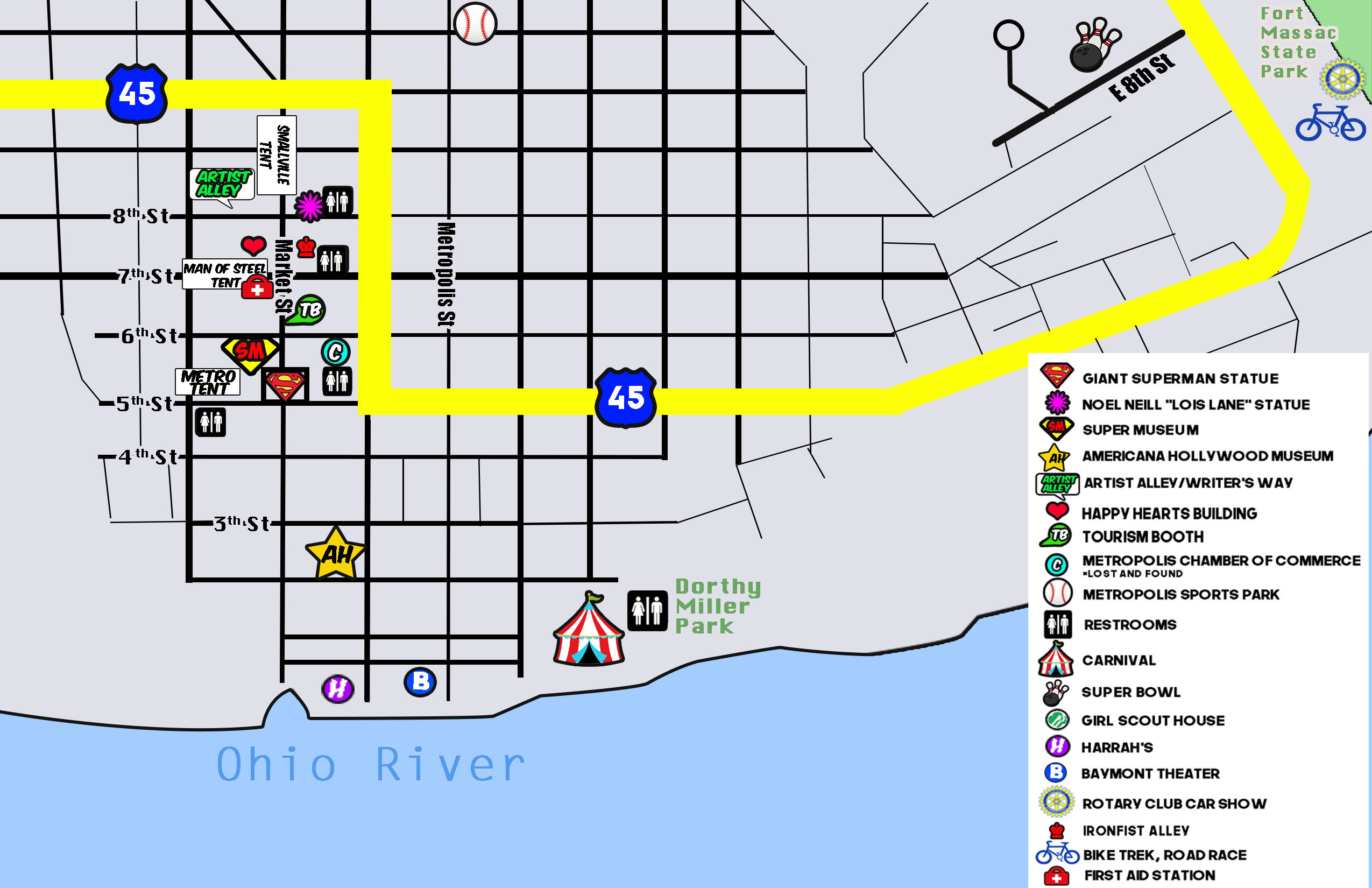 The Carnival is at Dorothy Miller Park, near Baymont Theatre
The Smallville Area is now beside Artist Alley
Will there be a carnival this year?
Yes, there is a carnival this year but it will be held near Dorothy Miller Park by the Ohio River. Ticket information is as follows:
Armbands $15 (armbands required for every session)
Single tickets $1 (2 or more required)
20 tickets for $15 (A savings of $5)
There are two sessions on Saturday, each session requires a separate armband purchase
All weather permitting
The Carnival opens at 5 pm on Thursday & Friday, & 12 PM on Saturday.
Will there be helicopter rides this year? 
Yes!  Superman isn't the only one that can fly in Metropolis!  SAS will operate helicopter rides starting at 4 pm on Thursday, 9:30 AM to Dark on Fri & Sat & Noon to Dark on Sun.  The location will be beside the carnival on Front Street.  A reservation booth will be located at Superman Square.  Rides are $50.00 per person with a min. 2 riders. 2 -3 riders per flight. 15 Min. flight.
Is there a fee to attend the Superman Celebration?
NO!  The Celebration itself is a free event.  There are some events within the event that serve as fundraisers or are special events where a cost is applied to attend but to simply attend the event there is no cost.